Over the past three weeks, it was great fun having Rob, Jill and Kate onboard with us. They are all leaving today to head back home to work. What a great time we all had over the past few weeks. In keeping with the grander scheme of things, we had to include Rob in the crew quiz before he could step back on the plane. Here goes….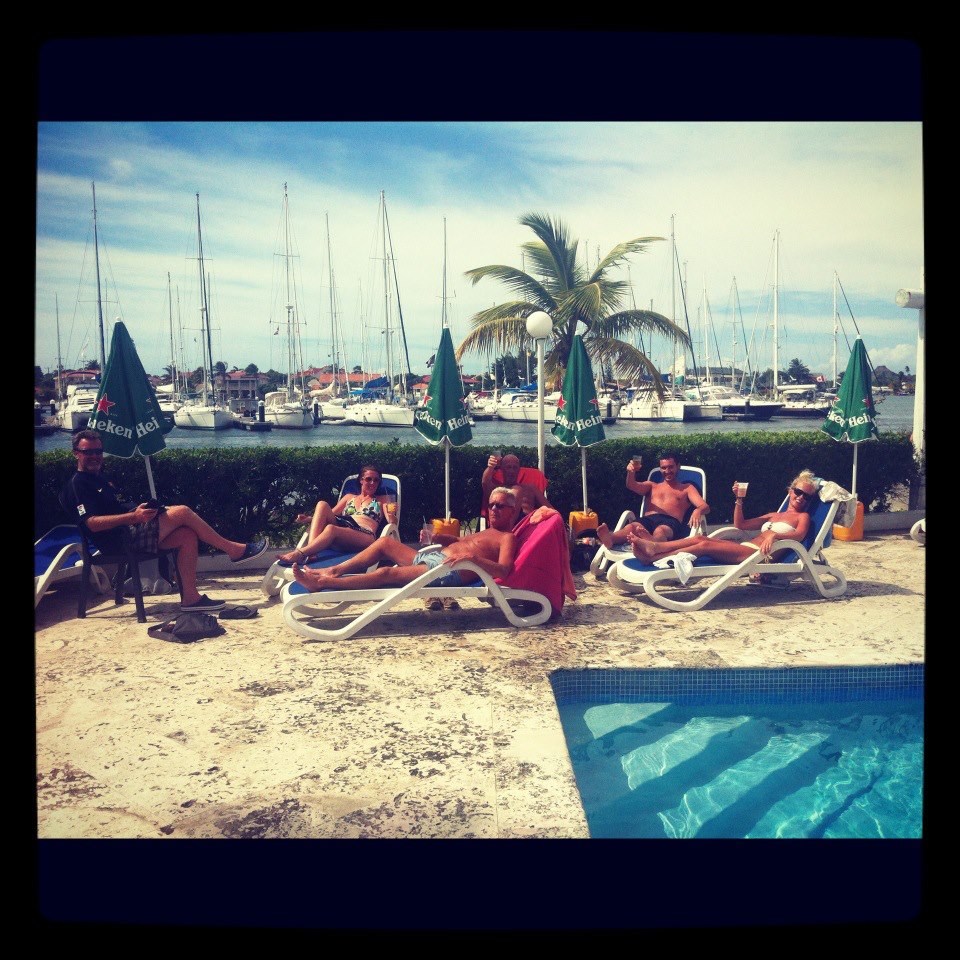 WHAT IS YOUR FULL NAME?
Robert Henry Thomas Heffernan. Henry after my dad's dad and Thomas after my mum's dad.
WHERE YOU NAMED AFTER ANYONE?
Yeah. Oh actually, I don't know if they did this on purpose but our first dog was called Robbie and my parents had them before me. So I always suspected that they liked the name Robbie and I was named after the dog!
WHERE WERE YOU BORN?
Cork.
WHEN WAS THE LAST TIME YOU CRIED?
Ammm probably saying goodbye to Jill last Christmas. Oh sorry, our dog Sophie died during the year. She was a West Highland terrier, she was about 13 years old. Lovely dog.
DO YOU LIKE YOUR HANDWRITING?
I like handwriting, but I don't think I have very good handwriting. My dad has the worst handwriting of all of us. I work with my dad, and with any new person that starts in the office, his handwriting has to be translated. It's that bad!.
DO YOU HAVE KIDS?
No
DO YOU USE SARCASM ALOT?
No not really. I don't think so. Maybe I do. Oh, I don't know. Best to clarify this with someone else.
DO YOU STILL HAVE YOUR TONSILS?
I do.
WOULD YOU BUNGEE JUMP?
The opportunity has come up before and I haven't it. I always feel like if I hadn't done it then, I probably will never do it.
DO YOU UNTIE YOUR SHOES WHEN YOU TAKE THEM OFF?
No. I wear slip on shoes at work, and at home I wear trainers. But no, I always just rip them off. Inside in our hallway, myself and Kate have a corner that is full of manky shoes.
WOULD YOU PUT THE MILK INTO THE TEA FIRST, OR LAST?
I don't drink that much tea. But to answer your question, last. I would take out the teabag, squeeze it first and then add milk. But with coffee, I go coffee, sugar, milk, then mix up the syrup first and then put the hot water on top. It is actually is a science and I've noticed a load of people do the same in work now. I think it was my dad who started this trend. It's got latte qualities.
WHAT IS THE FIRST THING YOU NOTICE ABOUT PEOPLE?
Probably either eyes or teeth. I suppose eyes first, then teeth, because you make contact with them first. If someone has unusual eyes, you notice that. I always look for something unusual.
RED OR PINK?
Red
WHAT IS YOUR LEAST FAVOURITE THING ABOUT YOURSELF?
I like to be in control of situations. Like even driving the dinghy. I'm like "you're go too fast" or "you're going too slow". I wouldn't say Im a control freak, but things when it comes to things like driving, then I like to be in control. In a car, I am not a good passenger at all. In a plane, I like to sit at the window to make sure the pilot is doing alright.
WHO DO YOU MISS THE MOST?
My sister because there is only four of us.
WHO WAS THE LAST PERSON YOU TALKED TO ON THE PHONE?
My mum.
SCARY MOVIES OR HAPPY ENDINGS?
I like neither actually. But happy endings piss me off. I'd love to see a movie where New York is blown up in the end, not these ones where the nuclear bomb is turned off with two minutes to go.
ROLLING STONES OR THE BEATLES?
Beatles.
DO YOU HAVE A SPECIAL TALENT?
Not really. I can flip a cigarette. I can put a lighting cigarette into my mouth and flick it back out and it will still be lighting. I learnt then when I was younger. That's not really a special relent. My mum will not be happy to hear it.
My other great talent is that I can eat a lot. I think I've got good taste, with food anyway.
WHAT IS THE FARTHEST YOU HAVE BEEN FROM HOME?
Fiji. There is a twelve hour time difference between there and home, so I reckon its the furthest you can get. That's also where the dateline goes through. I was there in 2005, with two good buddies Brian Barry and Micheal Stout. We all had a year spare after school and we were all working, but we said we'd go on a round the world trip together. We went to Thailand, Fifji, Austailia and Haiwaii.
IF YOUR HOUSE WAS ON FIRE WHAT WOULD YOU SAVE?
Hmmmm, I'd wake Kate up like, Id tell her to get out, like. Hahaa!. Well, probably the most expensive thing I have bought is my TV and I am very proud of that, so I would have to save that, but wake Kate up first, obviously. If it wasn't at night, I'd just have to grab Kate.
HOW DO YOU KNOW THE REST OF THE CREW
Aidan is my dad. Jill is my sister. Kate is my girlfriend.
Hanly I've know the longest, bar my family. I have probably known him for 15 years, from the older boat Argos. He was racing with us for years and we did trips to France, Spain and the Scillys.
Denis, I know from Crosshaven and racing on Indulgence. Later he came cruising with us t France and all that.
And you, Joleen, I've probably known you for years from around Crosshaven and you came racing with us last year.