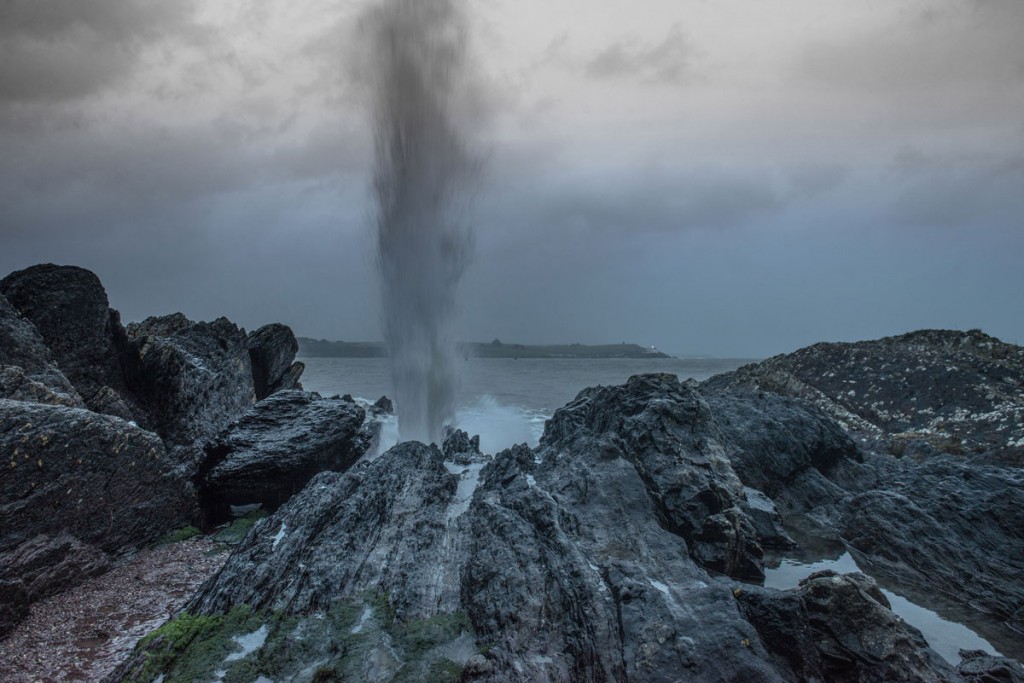 I do love a good storm and after 7o days of swanning, sailing and sunning around the Caribbean, I finally arrived back to Cork yesterday evening. With a bump of course. Flooding, snow and all that racket has become the norm in Ireland over the past few weeks and my tan is already fading rapidly (was it ever there in the first place… really?!?!?!)
Force 10 winds smashed Cork harbour today. Camera in hand, I headed to the beach. There's a blow hole in Church Bay which really only summons up enough energy to perform when the tide, wind and waves are really high. In my memory the most I really remember was using it as scant example in junior cert geography exam. Times were tough.

The blow hole was on form today and kids were standing underneath it screaming 'louder, faster, higher, higher', jumping around, getting soaked and not bothered a bit with the cold. What a laugh. I nearly joined them, but I'm a chicken, so I stood there and took some photos instead….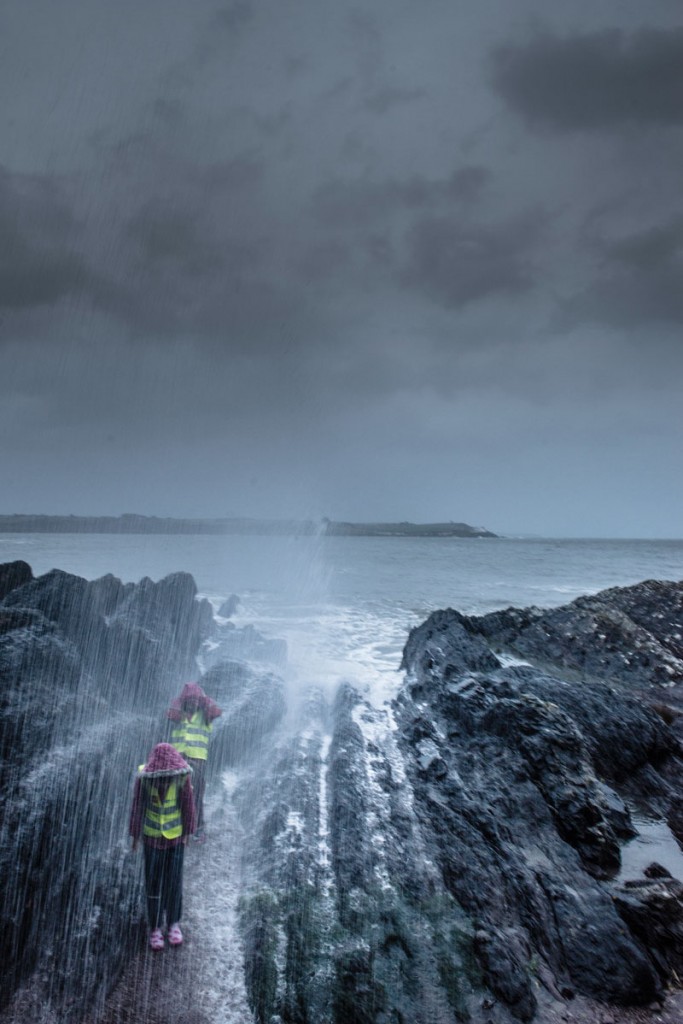 My actual arrival into Cork was nothing short of dramatic either and after 30 minutes of circling Cork airport looking for the wind to subside yesterday evening, the pilot attempted a landing. With metres to touch down, he diverted the landing and you could hear a gasp , as the entire plane seemed to suck in the same breath of air and we were back in the sky again. Off to Shannon!. Take two happened a couple of hours later after a refuel and we landed safe and sound. Into bed, four blankets over me and the wind howling outside, I felt right at home, even though I thought I had left all that behind me on a boat back on the other side of the world.